Welcome to our new capsule – the Luxe Collection – a range of large centre rings, some inspired by popular celebrities and their engagement rings. If you love to make a statement with elegant designs, stay tuned for our series of blogs posts about some of favourite celebrity engagement rings and design inspirations you could have for your very own engagement ring.
J-Lo 
A triple-threat. Someone who needs no introduction. A supremely talented actress who can sing and dance, one with hits across the board. Her personal life has been just as big an interest as her career. Jennifer Lopez has five engagements and three marriages, but her most recent engagement might just brag the most stunning ring of them all. 
(L): Backstage at World of Dance, dancing as JLo's one of the many talents. (R): Her stunning performance on stage. Source: Instagram @JLo
Her Engagement to A-Rod and THE Ring
Lopez met her beau, former baseball player Alex Rodriguez in 2005. Their romance did not begin until 2017, an engagement following just two years later.
Lopez and Rodriguez were holidaying in the Bahamas when he popped the question, and he truly did it in style. With a stunning emerald cut diamond ring with a solitaire band, he dropped to one knee on a white sandy beach to ask for her hand in marriage. According to estimates, the ring is somewhere between 10 and 15 carats, with a value anywhere from one million up to five million dollars. However, the geologists from Rare Carat suggested the diamond is as large as 20 carats. They placed the value at $4.5 million. This is not her first engagement ring, and more to the point, it is not her first emerald cut engagement ring. Although Lopez and A-Rod recently broke up, there is obviously something about this cut she connects to, and it is hardly surprising considering how beautiful emerald cut rings are. 

Jennifer Lopez's stunning engagement ring, photo taken after the proposal by Alex Rodriguez in 2019. Source: Instagram @JLo
Emerald-shaped Engagement Rings
Close up of Jennifer Lopez's engagement ring. Source: Bazaar News.
If you don't want to spend $4.5 million on a Diamond for your engagement ring, have no fear. There are better gemstones that offer better value and quality, like SUPERNOVA or lab grown diamond. The SUPERNOVA Moissanite is unrivalled in terms of lustre and brilliance. What it has is a premium look, without the unsightly blue tint other Moissanite stones have. The cut has been perfected to create genuinely stunning gems with a natural look. There is no disco ball effect; there is no need to worry about double refraction. The new and improved Supernova Moissanite is brighter, whiter and has more sparkle. Lavana lab-grown diamond is a fraction of the cost and just as stunning.
If you want to capture the same look, but you don't have a million-dollar budget, then consider one of these stunning rings below. They are all emerald cut rings with similar styles and far more affordable.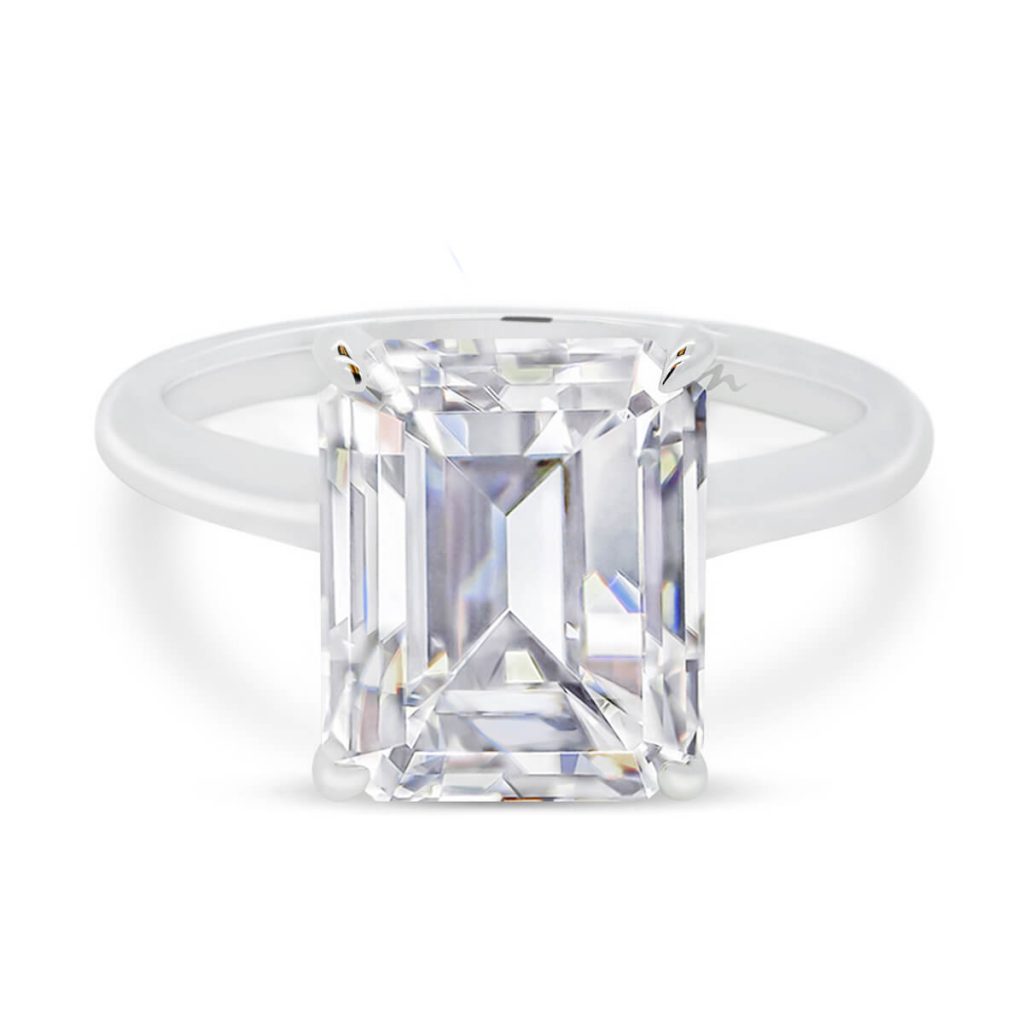 The 'Elanor' is a spectacular solitaire ring that perfectly encapsulates the beauty of 5 carats in an Emerald Cut. This is a contemporary emerald, it's 4 carats and available in 18k White Gold for $5,010 inc GST. This is part of the new Luxe Collection, designed to suit current trends that have large centre stones on fine bands.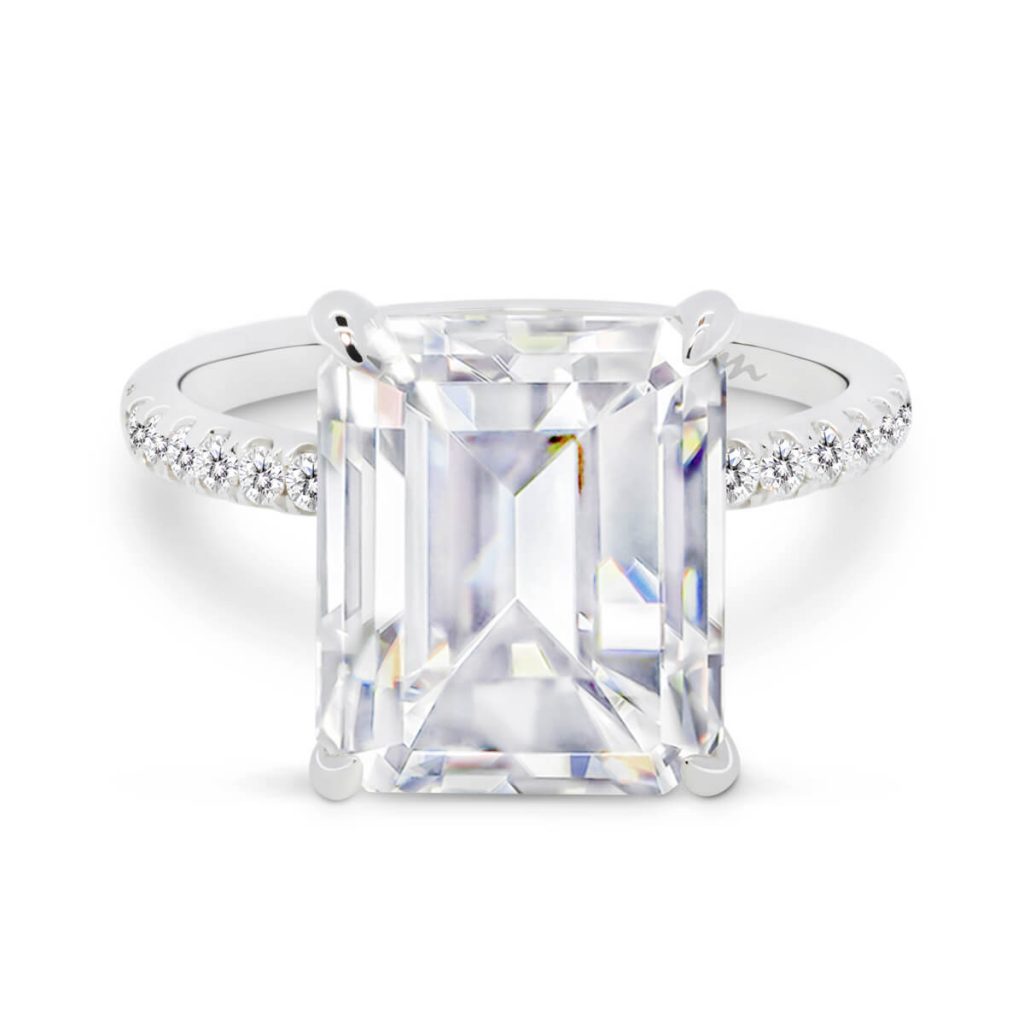 If you are looking for something a bit bigger than 'Elanor', the 'Estella' might be the perfect fit. This emerald-cut centre stone brags 6.5 carats. The stone is perfectly balanced on a refined band. It features sparkling round accents, and it is quintessential modern sophistication. 
You can purchase 'Estella' in 18k White Gold for $6,800 inc GST.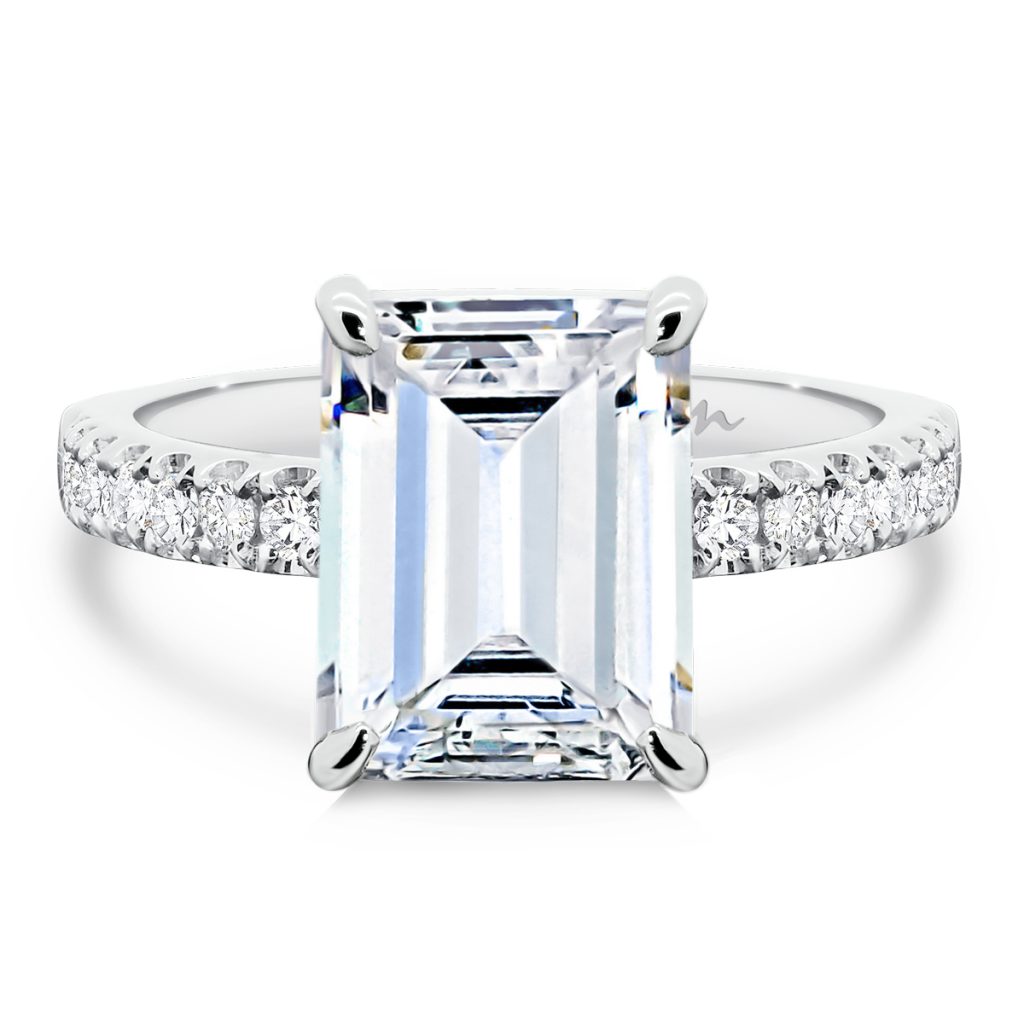 A contemporary emerald, the 'Janet Emerald' has a centre stone of 4 carats. It is a statement piece with a prong-set band. It holds a timeless appeal. It is a sensational ring. One of the gold bands will set you back $4,560 inc GST. If you want to upgrade with the platinum then your spend will total $4,960 inc GST.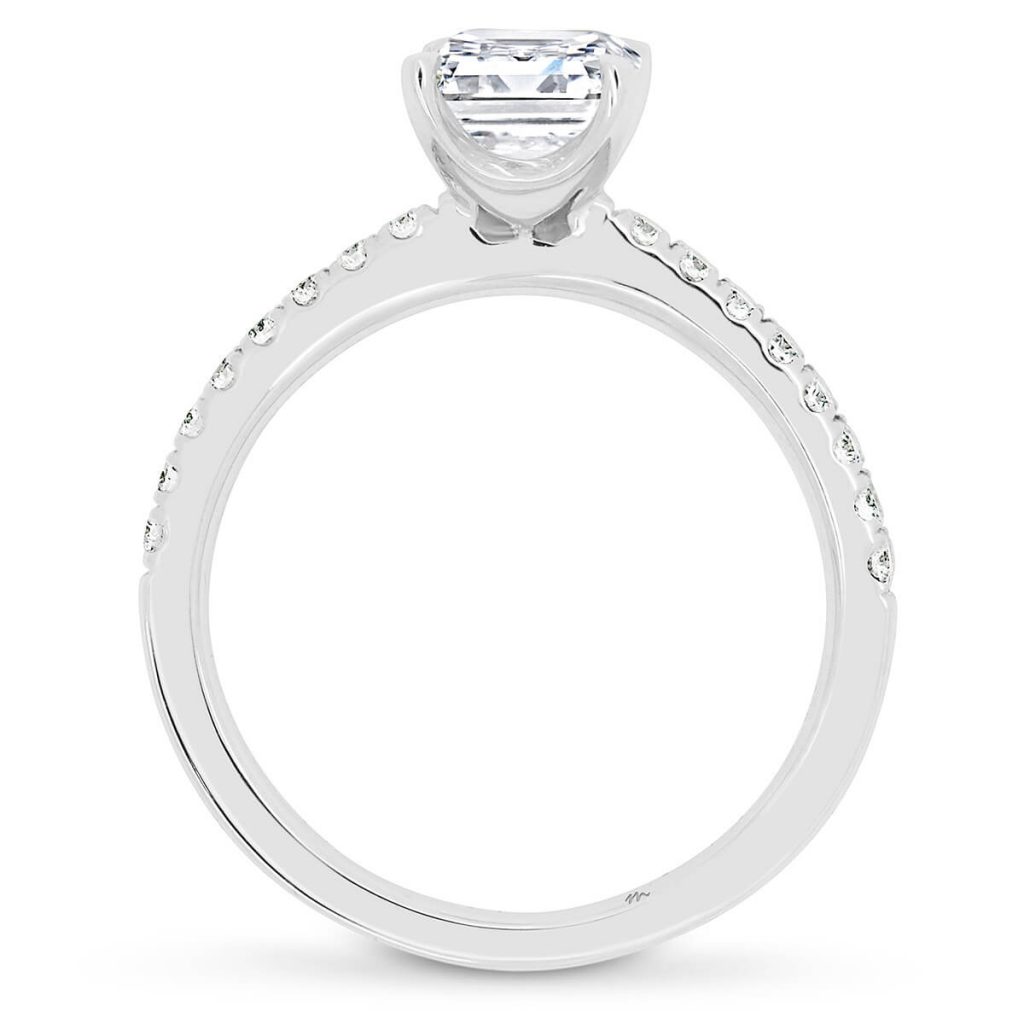 The 'Victoria' family has four different shapes, but the 'Victoria Emerald' is the only step cut. A step cut creates an entrancing, prismatic sparkle that will ensure your ring stands out against the rest. This emerald cut offers style, grace, and is the perfect engagement ring. Alternatively, it's the perfect size for a gift to express your love, whether it's a birthday, anniversary, or just because. 
It's available in two sizes. The 1.9 carats, available in 18K white gold, 18K gold, and 18K rose gold for $2,980 inc GST or in platinum for $3,280 inc GST. Or you can opt for the bigger stone. At 2.78 carats you can purchase 18K white gold, 18K gold, or 18K rose gold for $4,950. If you prefer a platinum band, then it's available for $4,900 inc GST.
Visit us on Facebook and Instagram for more Emerald centre stone engagement ring designs.
Watch the space for more celebrity engagement ring inspirations including Hailey Bieber, Kim Kardashian, Ariana Grande and many more!