YOUR JEWELLERY GOALS ARE IMPORTANT TO US
We know that you are looking for a smart purchase that gives you quality, service and value. We get it and that's why we are committed to giving you the best always – the best in fine jewellery featuring the most beautiful jewels SUPERNOVA Moissanite and LAVANA premium lab-grown diamonds, supported by the best service and the best value. This is not just a promise, but has been our way of doing business since 2004.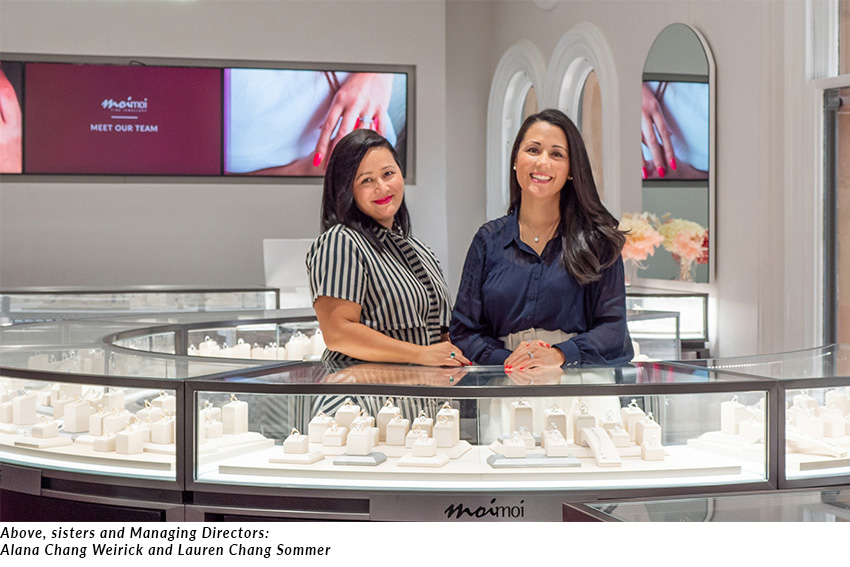 OUR JEWELS
Why Moissanite Jewellery?
Moissanite encapsulates everything you could ever want from your engagement ring and so much more. It has more brilliance, fire and lustre than any other jewel. You get a superior jewel that transcends the beauty and durability of a diamond. As the most beautiful jewel in the world, you won't find a comparable gemstone in any diamond store.
Why Lab Grown Diamond?
Lab grown diamond offer a better proposition for diamond lovers. Lab grown diamonds have the same gemmological properties as diamond but at a fraction of the cost. You will enjoy huge savings! Typically, you will save more than 40% to 50% buying a lab grown diamond over a mined diamond.
OUR CORE VALUES
When you choose Moi Moi, you will feel assured you're making a great decision.  Our family business, is built on our family core values – trust, integrity and a steadfast commitment to delivering excellence at all times.  Here, you will find your perfect Moissanite engagement and your lab-grown diamond ring, that will be enjoyed for a lifetime, and can be handed down the generations. We will take care in finding the best lab-grown jewels for you- best in quality and best in price. When you're in-touch with us, you will receive expert friendly advice so you will feel confident that you have made a smart purchase.
18 YEARS OF SERVICE
We've helped thousands of customers achieve their jewellery dreams and we can't wait to assist you in realising your dreams!
Our team are the pioneers of created jewels for fine jewellery in Australia. Our founders and sisters, Lauren Sommer and Alana Weirick introduced Moissanite in 2004 and lab-grown diamond in 2019.  We love created jewels and we believe they offer majestic beauty with incredible value.  It's a match made in heaven!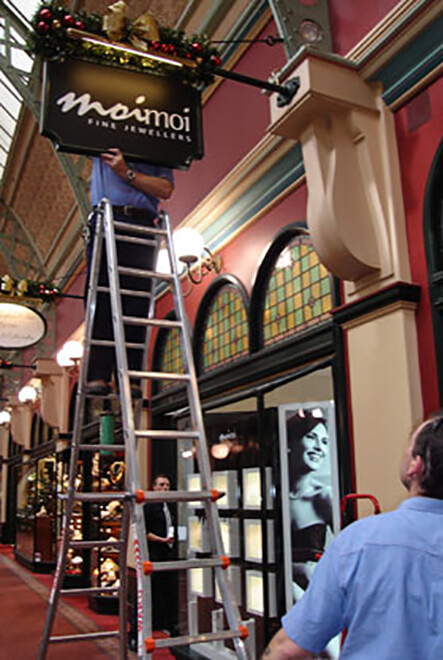 WHAT DOES MOI MOI STAND FOR?
Moi Moi means 'little sister' in Cantonese. Lauren came up with the name when beginning the business partnership with her little sister, Alana.
Moi Moi is proudly a family-run business. There's more meanings to the name as well:
'Moi' is incorporated in our signature jewel, Moissanite, the most beautiful jewel in the world.
In French, Moi Moi means 'me, me' which reflects jewellery not only being bought as gifts of love, but for self-enjoyment.
'Moi' also means 'Hello!' in Finnish, as we welcome you into our store or our website.
Moi Moi also stands for jewellery of quality, beauty, style and value like no other jewellery, as discovered by many of our customers who keep coming back for more.