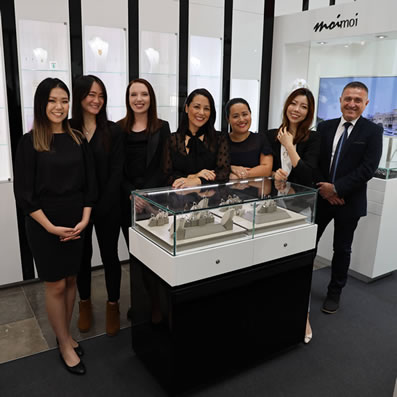 Friendly, expert advice every step of the way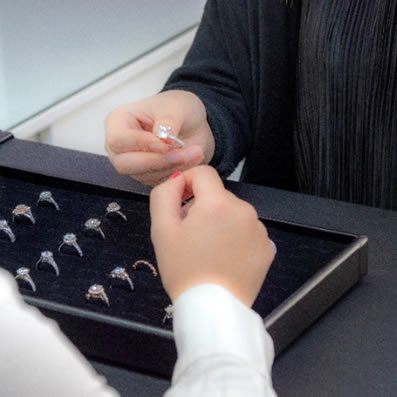 Professional guidance in choosing your perfect Moi Moi engagement ring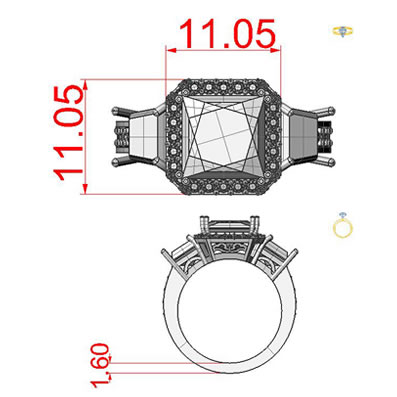 Customise a Moi Moi design, or create your own dream ring with instant pricing during your consultation
Our QVB store is OPEN with revised trading hours!
We are thrilled to open our QVB flagship store and welcome you back.
We are COVID-Safe, so to ensure a safe shopping experience, we kindly ask you when visiting us in-store to observe the following:
Social distancing
Customer Limit is 4, which is one person or couple per Team Member.
Please keep 1.5m apart from other customers.
If the maximum customers are in the store, kindly wait at the door. Or feel free to make a booking with a team member to come back later.
Increased Cleaning
Please use the hand sanitiser provided upon entry.
Allow time for our team members to clean down the jewellery and high touch areas between customers.
Our team members will clean the jewellery before and after you try any rings on.
We are currently unable to allow trying of earrings or pendants on.
Due to Customer Limits in-store,
we encourage you to book your appointment online before visiting.
Shop Online 24/7!
We also have new ways to shop online: Home Try On, Text Messaging, and Live Help.
These are to enhance your shopping experience from the comfort of your own home. It is fun way to shop.
We are always ready to assist you.
Please take care and thank you for your support.
VISIT MOI MOI FINE JEWELLERY
Level 2, Shop 16
Queen Victoria Building (QVB)
455 George Street
Sydney NSW 2000
Trading Hours
Monday – Saturday: Open 10am – 6:00pm
Sunday: Open 11am – 5:00pm
Bookings recommended to maintain social distancing.
CLICK HERE TO BOOK AN IN-STORE APPOINTMENT.
SPEAK WITH AN EXPERT & JEWELLERY LOVER CALL 02 9160 1213
WE'D LOVE TO HEAR FROM YOU