Get the look: Brooklyn Beckham Fiancée Nicola Peltz's Emerald Engagement Diamond Ring
Brooklyn Beckham is getting married! Beckham family's fans around the world are feeling pretty old by this news! Most of us can still remember Brooklyn Beckham as a toddler at his dad's soccer games! The eldest son of David Beckham and Victoria Beckham has announced his engagement to Transformers actress Nicola Peltz. We are thrilled about this great news from the iconic family and cannot help but admire the beautiful engagement ring on Nicola's hand!
The Engagement Story
"Two weeks ago I asked my soulmate to marry me and she said yes xx I am the luckiest man in the world," He wrote on Instagram alongside a gorgeous photo of the couple. The picture was taken by his sister Harper, capturing the newly engaged couple's happiness and love for each other (great photography skills to Harper!). After seven months of dating, Brooklyn popped the question to Nicole. 
Nicola Peltz' Engagement Ring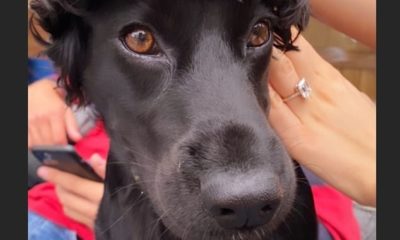 Brooklyn Beckham fiancée Nicola Peltz shared a close-up glimpse of her dazzling $453K ring on Sunday, a day after they announced their engagement. The ring features a 4.5-5 carats Emerald cut diamond with elegant prong set accent stones complimenting the beautiful centre stone. 
We love her ring. It's classic and elegant, it suits Nicola beautifully. The design makes a statement yet it's still somewhat understated (if you're a celebrity I guess). The Emerald cut is considered to showcase symmetry, simplicity with a modern look. With the unique features combined, the Emerald cut has gained growing popularity.
Celebrities like Jennifer Lopez, Amal Clooney and Jennifer Lawrence also wear an Emerald cut engagement ring. Brooklyn's mom Victoria also loves this style and owns a few emerald cut dress rings herself! 
Emerald Cut Ring Designs at Moi Moi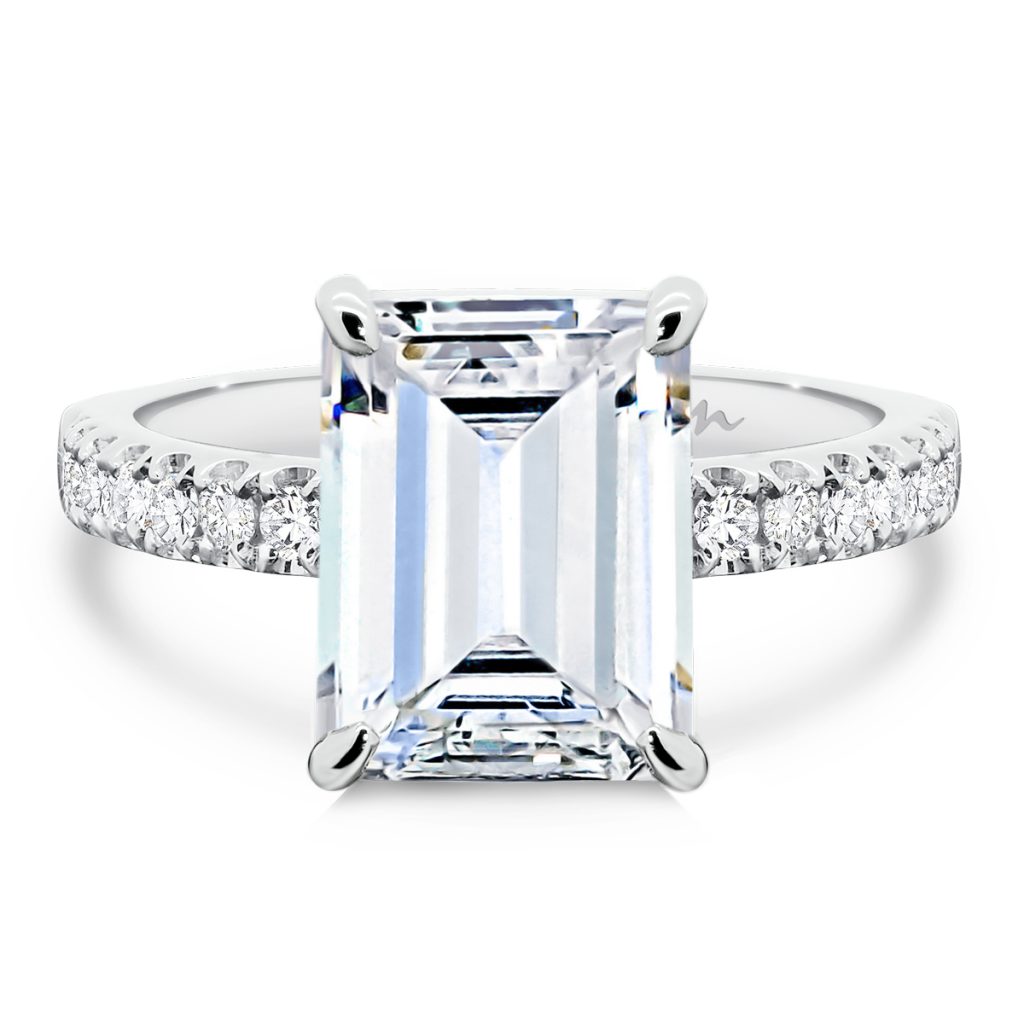 Emerald cut is also one of our favourite fancy cuts at Moi Moi because you really need an incredible rough to cut a spectacular Emerald cut of this size – it is so unforgiving and only allows the very best material to be used. SUPERNOVA Moissanite is perfect for a large Emerald cut. 
If you can't take your eyes off Nicola's engagement ring, we are thrilled to tell you that you can find this beautifully designed ring here at Moi Moi – the Janet ring. 
The Janet Ring
The 'Janet Emerald' Moissanite engagement ring is a contemporary design with timeless appeal. A single solitaire stone is set upon a twinkling half band of prong-set stones to achieve a chic and elegant look. Valued at $4,560 (inc GST) to suit a 4 carats centre stone.
It is possible to achieve the Emerald design look like Nicola's ring at almost 99% less of the cost! It's the perfect choice for brides who are looking for a budget-friendly and more environmentally friendly alternative to diamonds.