10 Engagement Selfies for your Engagement Ring Inspiration
Just got engaged? To tangibly remember that memorable moment, photos could be the evidence of your inspiring love story. 
Below are some creative ways to take the perfect shot and preserve a once-in-a-lifetime moment! 
With your Fiancé
Just the two of you. Sometimes, the simplest shots are the best.  
It is not all about the beautiful places or backgrounds you could take. If you are a romantic, you'd agree that what matters is who you're with–the most important soul in your world, your significant other.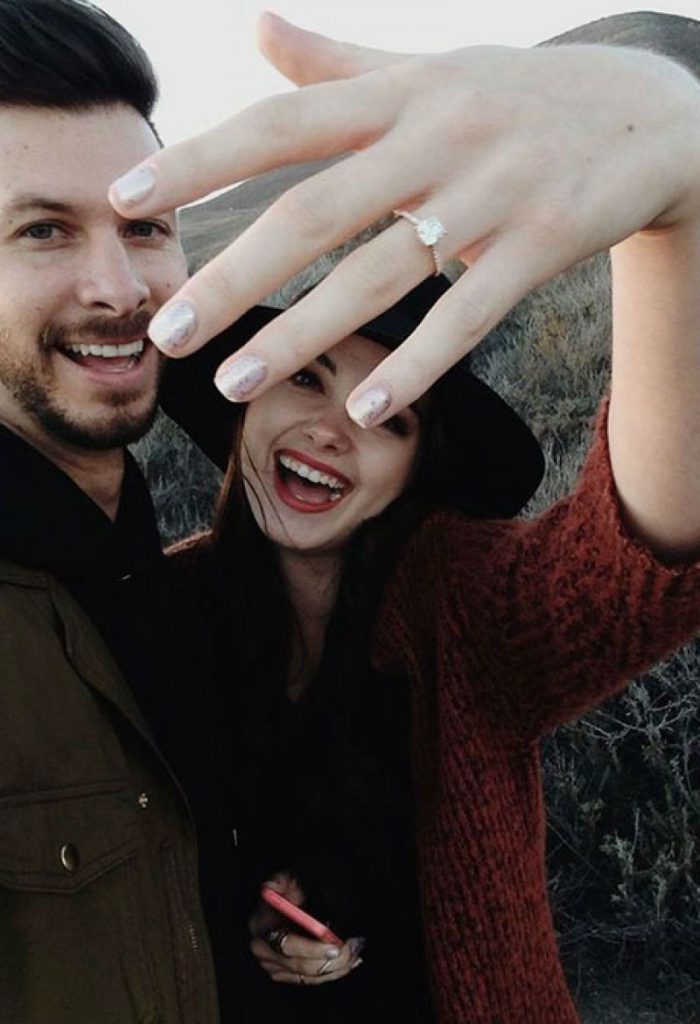 2. Musician Vibes
Love is a celebration of harmony when two souls have found each other. 
If your partner is a musician, him singing a song or playing an instrument in the background while the focal view is your ring can be a great idea.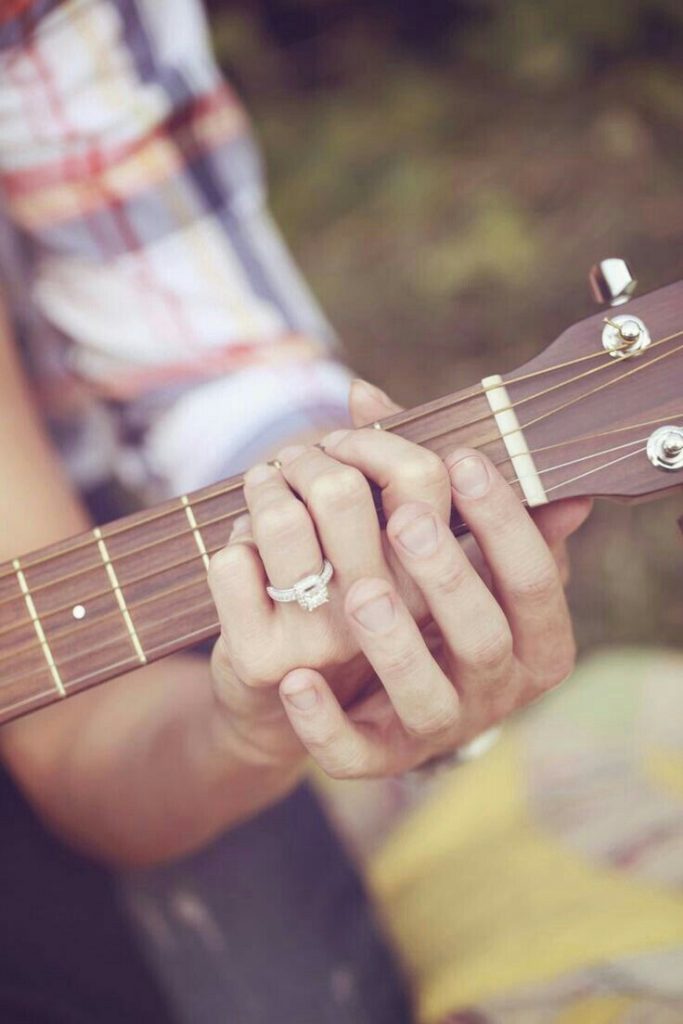 3. On-Travel Mode
Married life is truly an exciting adventure ahead! (Selfie on a plane is something really fun – once we're allowed to travel abroad.)
Once you are on a trip, taking pictures with your dazzling ring in the airplane's window could be the perfect spot for you.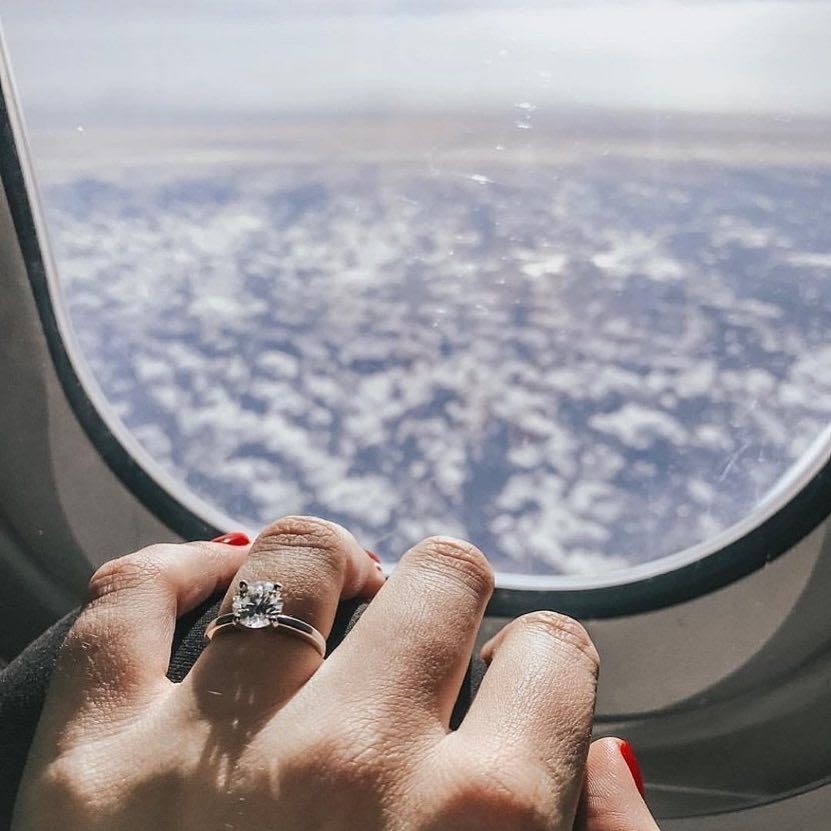 4. Coffee Lover
Commitment can make you feel alive and awake, just like caffeine. 
This idea of an engagement selfie could be perfect for you, holding a coffee cup with a quote that says, "I said, Yes".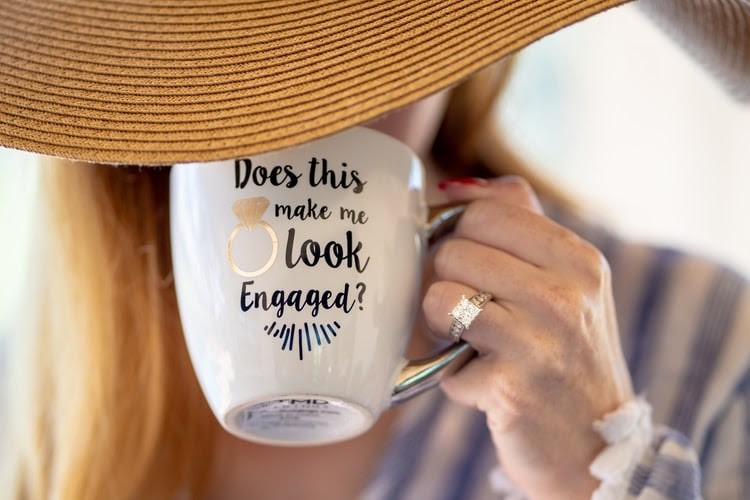 5. Calming Sea Scenery
In a married life, being calm is important even if at times the water rages on. 
If you enjoy a calming scenery, the sea could be a relaxing view for your engagement ring selfie.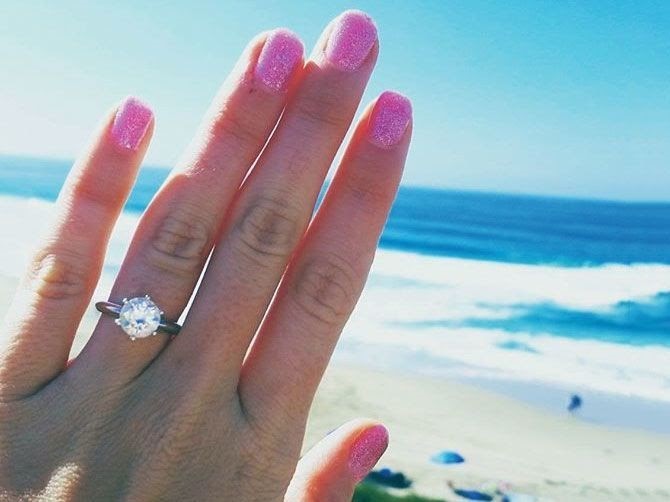 6. On the road
Just like a roadtrip, your journey in life could be a long one, so it matters who you're with.  
All journeys start with a destination. Start your journey as an engaged couple with a single shot inside the car, while you show off your ring. Be careful when doing car selfie!

7. At the Mountain
Reaching the highest peak of love could be challenging, but it is all worth it. 
If your love story started at the top of the mountain, perhaps, making it as your engagement selfie background could bring out your personality as a couple who share the love for the great outdoors.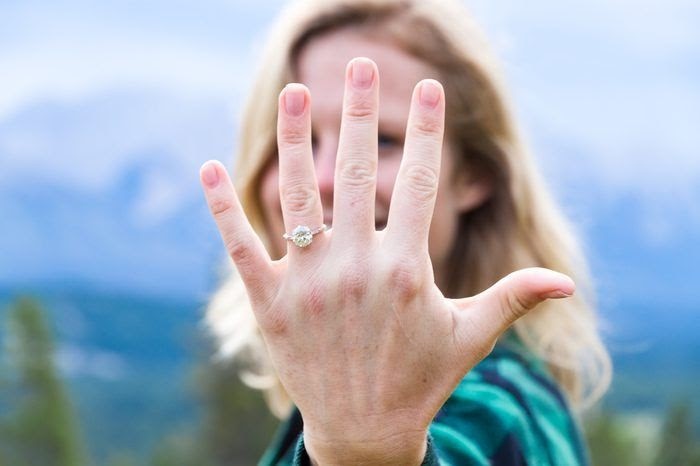 8. With Gorgeous Flowers
A vibrant future awaits your love story when both of you are colorful in character. 
Flower-filled fields can be the perfect scenery for your engagement selfie, if you want to showcase your colorful love story.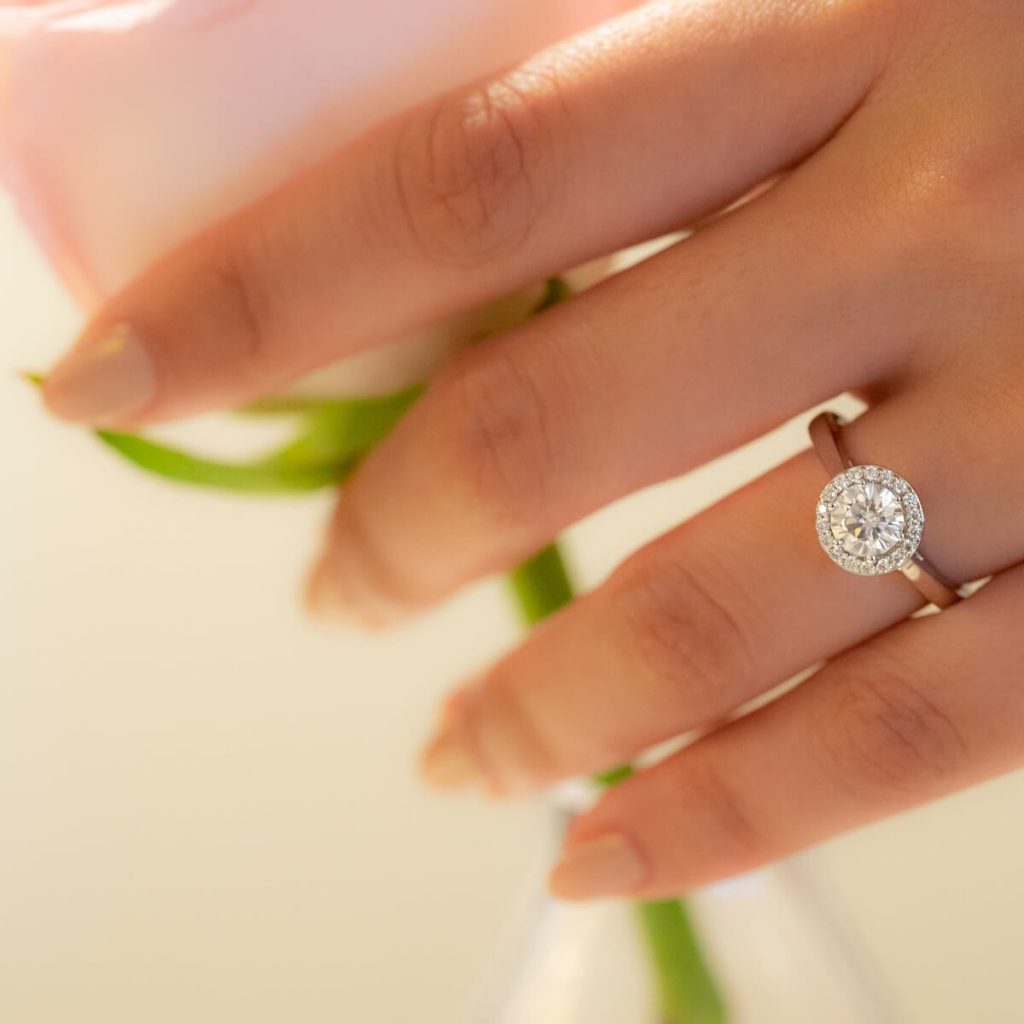 9. Engagement Announcement
The question has been popped and you're now the proud owner of a brand-new beautiful engagement ring! Announce your engagement with a quirky selfie telling the world you said YES!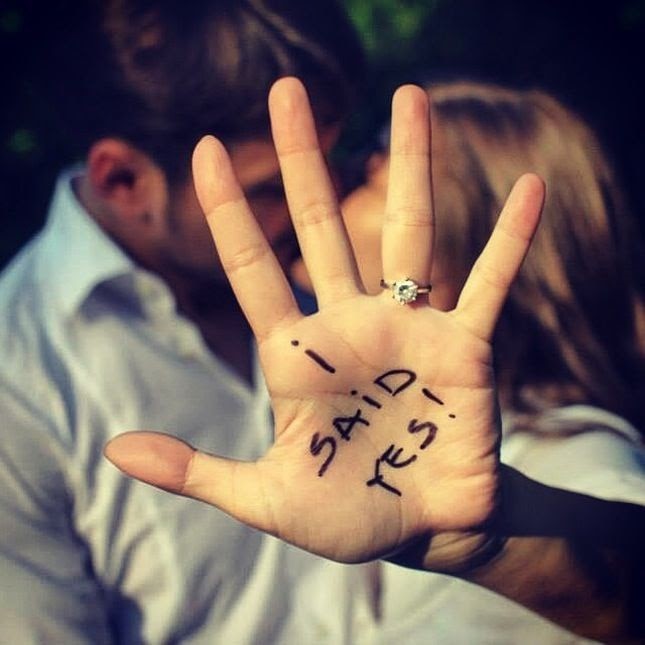 10. With your pet
Dogs are more than pets, they are family! A photo of your ring with your pet together will be so adorable.
Which one was your favourite? What other engagement shots do you have in mind?