Top 10 Hottest Wedding Destinations Around The World
1. Byron Bay, NSW
Byron Bay has a well-earned reputation for its unspoilt beaches. It is one of the best beautiful beaches in the world to hold a beautiful, outdoor wedding destinations. You can have your wedding ceremony on a pristine beach and then stroll over the sand dunes to your reception venue. Barefoot at Broken Head organise sophisticated beach weddings in the area. You can choose a venue in the hinterland region, where your guests will be blown away by the amazing scenery. Horizon is the ultimate space if you want a vintage style country wedding surrounded by nature.
2. Yarra Valley, Victoria 
Consider the Yarra Valley if you're looking for a destination that has old-world style. It also gives you the opportunity to have a fun countryside wedding. The region is home to world-class vineyards, wineries and restaurants and it's only an hour outside of Melbourne.
Stones is one of our favourites for its perfect backdrop for a glamourous vintage wedding. It offers beautiful rustic spaces at your disposal including a perfectly restored chapel.  The wedding planning process would be a breeze because there are plenty of options for different ceremony and reception venues in the area. There's so also much to do that you know your guests will be entertained for days.
3. Kangaroo Island, South Australia 
There's something about an island wedding that feels especially intimate and romantic. Kangaroo Island off the coast of South Australia island has become a wedding hotspot. It offers one of the most unique, remote and exclusive wedding venues in the world. It's home to a huge range of native wildlife, immaculate beaches and natural beauty so your wedding photos are guaranteed to be stunning. The luxury Southern Ocean Lodge will give you the perfect venue, and you can spend your honeymoon wandering the local area and getting swept up in the beauty of the place.
4. Wanaka, New Zealand 
Everyone knows that New Zealand has some of the most magnificent scenery in the world, so why not capitalise on those views for your special day? Picture yourself getting married on a mountain peak, surrounded by snow-capped mountains. It makes for a stunning wedding setting, and a wedding in Wanaka on the South Island can make this ideal backdrop a reality. Wedding planners like Boutique Weddings New Zealand offera customisable packages that will give you a truly beautiful, unique and exciting experience. They'll even include helicopter rides to ensure you have the most incredible wedding photos. New Zealand is your perfect international destination if you're dreaming of getting married overseas but don't want to lose a day travelling.
5. Ubud, Bali
Forget about the tourist hotspots and you'll discover some of the hottest wedding destinations in the world in Bali. You'll find the boutique Bambu Indah hotel in Ubud. It offers a truly unique and unforgettable tropical location for your wedding. You can have your wedding on a beautiful stone walkway in the middle of a river, surrounded by lush rainforest.  Try Kamandalu Resort (also in Ubud) where you can opt for a more traditional Balinese Royal Wedding package. Have a wedding experience steeped in the local culture. Bali is still one of the most affordable wedding destinations, so you can afford to stay and honeymoon for longer.
(Image courtesy of Pande Kadek: http://www.apelphotography.com)
6. Dubrovnik, Croatia
Croatia is the perfect wedding destination for you if your dream wedding involves a fairy-tale style medieval city. Set on the Adriatic Sea, with a historical Old City that looks like the set of a Disney movie (complete with marble streets and 16th century walls) Dubrovnik is the ultimate romantic destination. For a venue, you can't beat the Grand Villa Argentina, a five-star hotel with some of the best sunset views you'll find anywhere.  Wedding planners like Do You Wed Me cater especially for international destination weddings. They offer wedding packages look after every last detail for you, making the planning process almost too easy.
(Image Courtesy of https://www.weddingsabroadguide.com)
7. County Clare, Ireland 
There's something magical about Ireland. Its lush green forests, rolling fields and friendly locals everywhere you go. So why not make your wedding extra magical and have it in an Irish castle? Ireland is one of the most impressive and luxurious wedding destinations in the world because of its old manor houses and castles. Dromoland Castle in County Clare is an ideal choice, with walled gardens, manicured lawns and sumptuous indoor spaces you'll feel like a royal. The castle also operates as a hotel. You and your guests can stay for the night and have a wedding reception party that lives up to the finest Irish traditions.
8. Tuscany, Italy
Tuscany one of the ultimate wedding destinations for its dreamy villas, endless sunshine and some of the best food and wine in the world! It has beautiful scenery and architecture as well as its relaxed and friendly local culture. There are a huge range of beautiful hotels and villas that would make the perfect backdrop for a rustic, stylish and romantic wedding. Weddings in Tuscany can help you if you need some assistance planning the finer details. They offer tailored services and packages that will make your wedding look exactly how you always imagined it.

9. San Miguel de Allende, Mexico
Mexico makes for an incredible wedding destination because of its fun, bright and endlessly fascinating. The latest hot destination for a Mexican wedding is in San Miguel de Allende. It has colourful Spanish-era architecture and bustling arts and culture scene. Get married in one of the many truly stunning churches, or in a gorgeous traditional hotel like the Antigua Villa Santa Monica.  San Miguel Weddings is your best bet, they'll look after everything for you so your day is picture perfect. If you're in need of a local wedding planner.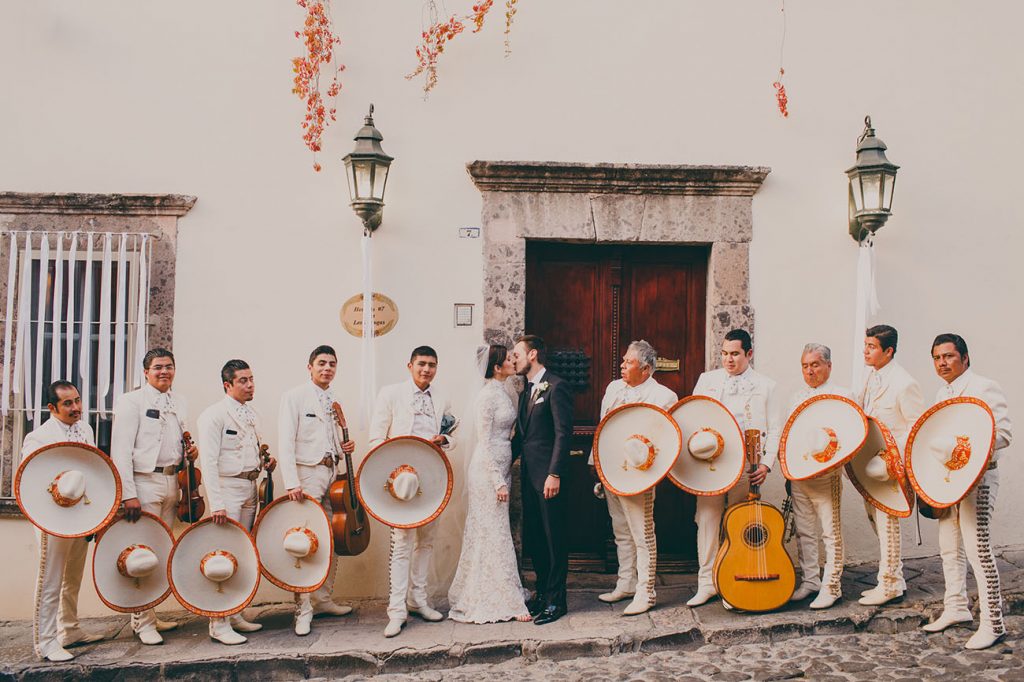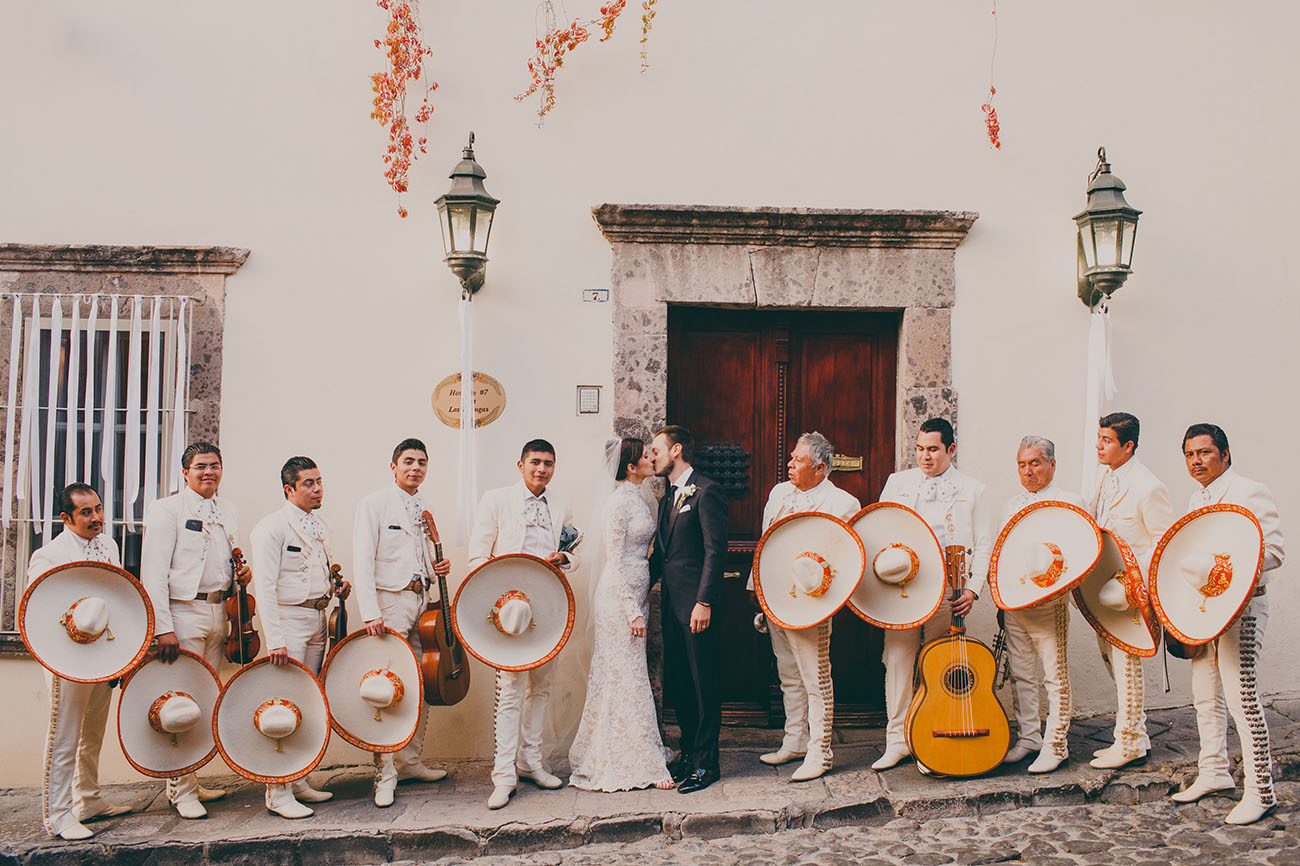 10. Nevada, USA
Vegas is a perfect spot for a couple who want a fun and low-key wedding. Head out to the surrounding desert if your style is a little less about flashing neon lights. It is most unique wedding destinations imaginable. You can find wedding planners who specialise in organising the perfect desert wedding for you, like Las Vegas Luv Bug. They plan weddings in the incredible Valley of Fire. Your guests will love the adventure element and everyone can still party on for days in nearby Las Vegas.