Our Top 10 Engagement rings in 2020
The year 2020 has made us realise what is important and now you have, decided to get engaged to the love of your life. We're very excited for you! All things considered, you're bringing back the sparkle to this year with this momentous occasion.  resolve.
This decision is likely to be the easy part of this whole journey (deciding to make the most important woman in your life as your wife? No brainer, really), but now comes the events leading to THE day you ask for her hand in marriage. While we can't help you with the other details, we're here to help you in the engagement ring department. You can trust us, we've been doing this for years and we've witnessed so many successful stories along the way!
We always recommend Moissanite and lab-grown diamonds as great options for an engagement ring centre stone. These stones don't fall short in sparkle and they come with other attractive perks too: they're ideal for everyday wear, they're ethical and they're way more affordable than the typical mined diamond.
To help you identify your options, we've listed down our top engagement rings for this year. All these styles are inspired by our own resolution-just like you, we want to bring back the sparkle this 2020.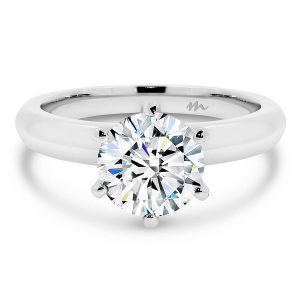 A solitaire ring will always have that understated charm that will never date, just like the woman you love. Featuring a simple, yet timeless design, the 'Audrey' engagement ring is a standalone, beautiful SUPERNOVA Moissanite stone in a plain setting. Allow her to sparkle in a classic, sophisticated style with the stunning centrepiece SUPERNOVA Moissanite.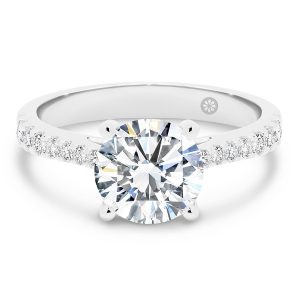 The 'Balmain Round' engagement ring offers an intrepid take to a classic. Crafted with your choice of a lab-grown round cut diamond centre ranging from 1.00-2.00 carats, the ring is further accentuated with sparkling stones in its metal for that extra radiance.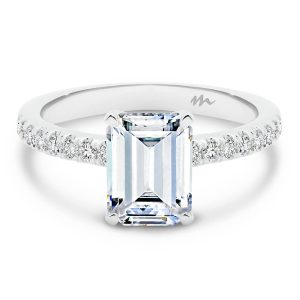 With a centrestone selection of either Round Brilliant, Emerald cut, Cushion or Oval, the 'Victoria' engagement ring offers a style variety that is irresistible to the modern woman. The style possibilities are further unleashed as she can make her choice from any of the four available metal options: white gold, yellow gold, rose gold or platinum.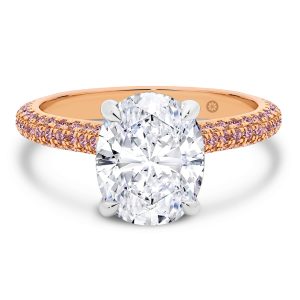 She is sure to be attributed as the main heroine of an epic adventure with this sparkling style symbol. At the centre of the remarkable 'Casablanca Oval Pink' engagement ring is a premium 3.11 carat oval cut SUPERNOVA Moissanite jewel that is elevated with a 3-row micro pave band of rosy pink lab-grown diamonds.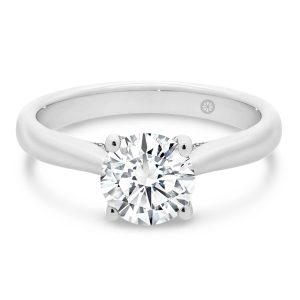 Nothing beats a classic solitaire engagement ring when you want to create a memorable proposal for the love of your life. We added life to this timeless ring with diamond encrusted trellis gallery. This elegant and classic piece is sure to have any woman saying I do. No wonder it's one of Moi Moi's rings of 2020.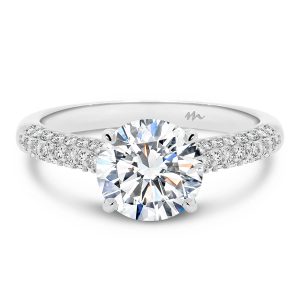 Perfect for the glamourous woman who isn't afraid to go all-in whether in style or in life. She deserves the 'Rosita' engagement ring–a symbol of modern glamour with its elegant 3-row pave encrusted band and a stunning Moissanite centre stone. Watch her flaunt this beauty in the most unexpected ways!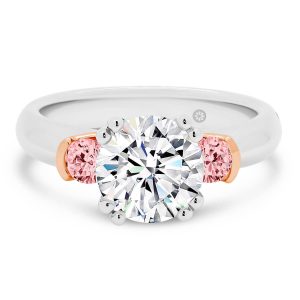 A trilogy ring is always a popular choice for an engagement ring because of the message it represents–the three stones signify a couple's past present and future, all of which are important in a relationship. If she's quite the romantic, she will fall for this modern take on a classic. The 'Athens Pink' engagement ring features two alluring lab-grown pink diamonds supporting an impressive 2.00-carat lab-grown diamond centre stone.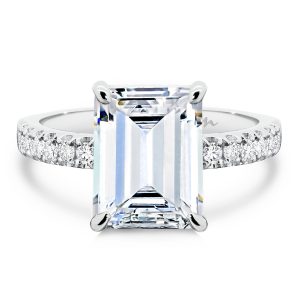 A powerful woman is always attractive and with that magnetic power, she is sure to pull off a bold style like the 'Janet Emerald' engagement ring. It features a sparkling emerald cut that is f
lanked by two smaller trapezoid shaped side stones. A single look at this statement piece and you're already thinking about your soon-to-be fiance, aren't you?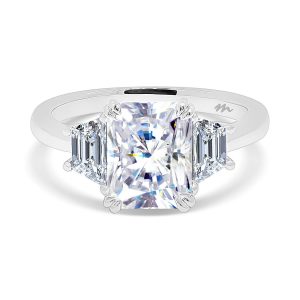 A powerful woman is always attractive and with that magnetic power, she is sure to pull off a bold style like the Aubrey Radiant  engagement ring. It features a Radiant Cut centre stone flanked by trapezoid side stones that shines in every geometric angle. A single look at this statement piece and you're already thinking about your soon-to-be fiancé , aren't you?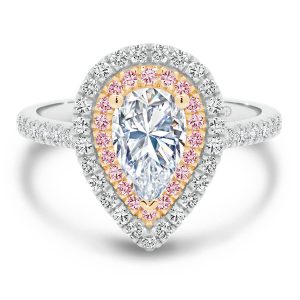 If she's quirky, creative, and is one who doesn't like fitting to any standards, she will love the 'Barcelona Pear Pink' engagement ring! It's one of our most unique rings, featuring a double halo in two-toned gold, with an inner halo of beautiful pink lab-grown diamonds. It is then completed with white diamond accents on the other halo and a delicate prong set band. 
Which style do you see your future fiancé wearing? Or do you want to make any alterations to make it more her? Let us know! We'll help you achieve the perfect engagement ring!