Men's Rings Metal Guide
Your ring can be crafted in your choice of metal to suit your taste and lifestyle.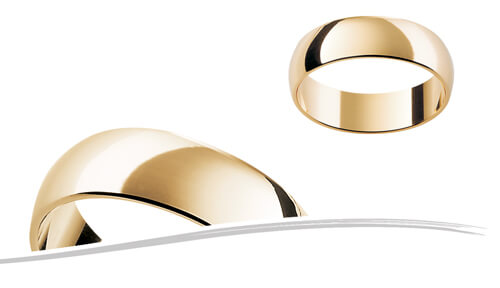 Yellow Gold
Gold is a classic choice for men's wedding rings, with the warm yellow colour giving a traditional look. Choose between 9K or 18K gold options.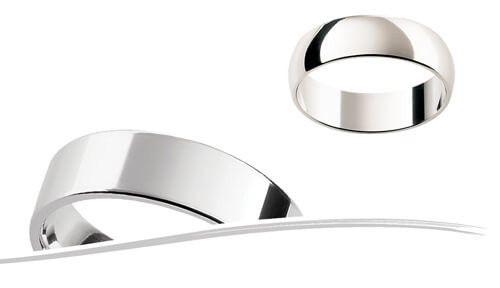 White Gold
White gold rings boast a bright, white colour that give them a clean and modern feel. Choose between 9K and 18K options.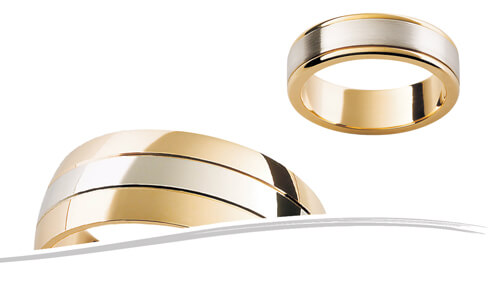 Two-toned
A combination of both white gold and yellow gold, will give your ring both a classic and contemporary look. It can be achieved on rings that have clear divisions or grooves. The more popular choice is to have white gold in the middle section: simply choose Yellow|White|Yellow from the drop down. Alternatively, if you want the colours reversed, choose White|Yellow|White.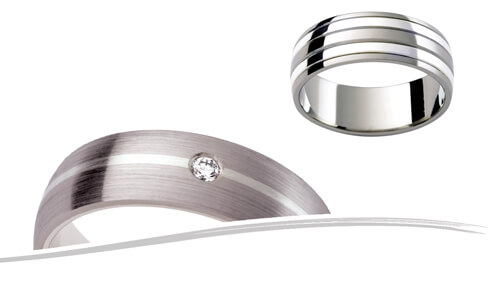 9K/18K Combinations
For a really different look, choose a ring from this collection. It's a combination of 9K white gold and 18K white gold in the one ring. No rhodium polish results in a very brushed or matte look. It's important to get the right ring size, as these rings cannot be resized in the future.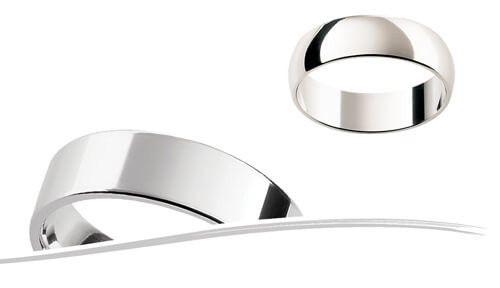 Platinum
Platinum is hypoallergenic making it an excellent choice for grooms with sensitive skin.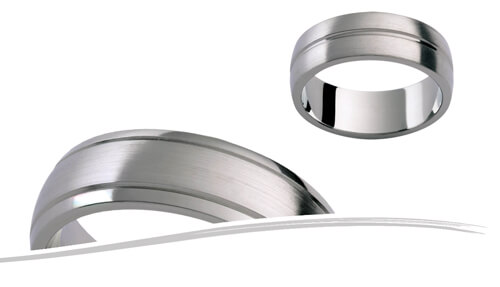 Titanium
Titanium is an incredibly tough and lightweight metal making it a popular and practical choice for men's wedding or dress rings.