5 Jewellery Pieces Inspired by Pippa Middleton
Pippa Middleton is an amazing icon in her own right–with her beauty and grace, she has embodied an elegant yet modern image that most women would like to take inspiration from. She first grabbed the headlines in 2011 during her big sister Kate Middleton and Prince William's Royal Wedding. Standing in her derriere-draping Alexander McQueen gown, she showed that she is a style force to be reckoned with. 
Over the years, Pippa continues to prove that style indeed runs in the family, mastering an effortlessly stylish look no matter what event she's attending. We have listed down Moi Moi jewellery inspired by Pippa Middleton's best fashion moments as well as her endearing personality.  
Pippa Middleton's Wedding
As one of the most eligible bachelorettes in the world, all eyes were on her the day she announced her wedding to billionaire fiance James Matthews. Fashion experts were quick to predict who would create her bridal dress, and in the end, she chose English designer Giles Deacon to come up with a timeless outfit: a princess silhouette with a cap-sleeve bodice, wrapped with the most exquisite white lace. The said dress instantly made it to many lists of best bridal gowns of all time. 
Ring Designs and the Exquisite Asscher Cut
Along with the dress, her Asscher cut ring also made headlines in the fashion world. The ring, with a whopping estimated price tag of £250,000 and costs even more than her sister's, features an Art Deco halo style with large channel-set diamonds and an Asscher cut centre diamond. Vintage-inspired settings seem to have common features, but the octagonal halo partnered with a bezel setting on Pippa's ring looks timeless and trendy at once. We think it's a real stand out.  
Unlike most cuts that describe the physical shape of the stone, like Round Brilliant, Cushion, Oval or Square (Princess cut), Asscher cut gained its name by Joseph Asscher, the most prodigious diamond expert in mid-19th century. The Asscher cut is a step cut and is more than just a square emerald cut- it was designed to improve the brilliance and fire of emerald cuts. 
The unique faceted step cuts gives it a vintage and art deco look to a ring. Similar to the emerald cut, the Asscher has larger step facets, sits with a higher crown, and produces more brilliance than the emerald cut. It also creates a mesmerizing almost bottomless captivating effect without compromising the sparkles that we all love in a fine gem. A centre stone fashioned in the Asscher cut is built on clean-cut lines with extremely flattering symmetry.
MoiMoi's Supernova Asscher cut has 46 facets and comes in a wide-ranging sizes from 5.5mm (1.04 ct diamond equivalent) to 10.0mm (5.30 ct diamond equivalent).  We can also custom-cut on request for larger sizes. 
Pippa Moissanite Ring
Here's a stunning tribute to the icon herself. Taking inspiration from Pippa's almost-four-carat Asscher cut diamond with an octagonal surround of round brilliant diamonds, this Pippa Moissanite Ring is an irresistible modern art deco treasure. The bezel setting brings out the step-cut shape of the Asscher cut, coupled with a halo to showcase the Moissanite's brilliance.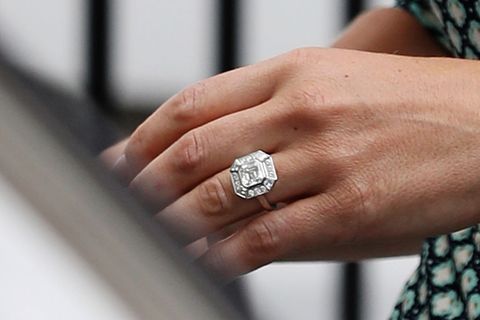 Bianca Square Moissanite Ring 
It is said that women who like square cuts are leaders who are natural risk-takers. Pippa has proven herself to emerge outside the shadows of her famous sister, making her distinct mark in any endeavour she chooses. Like the fearless woman that she is, this ring creates a surprisingly bold contrast against a pave set band of round accents. 

Debbie Asscher Moissanite Ring 
As elegant as Pippa's style and demeanor is the Debbie Asscher ring. A three-stone ring that showcases the sophisticated step silhouette, this ring creates a balanced design that any discerning woman would surely covet.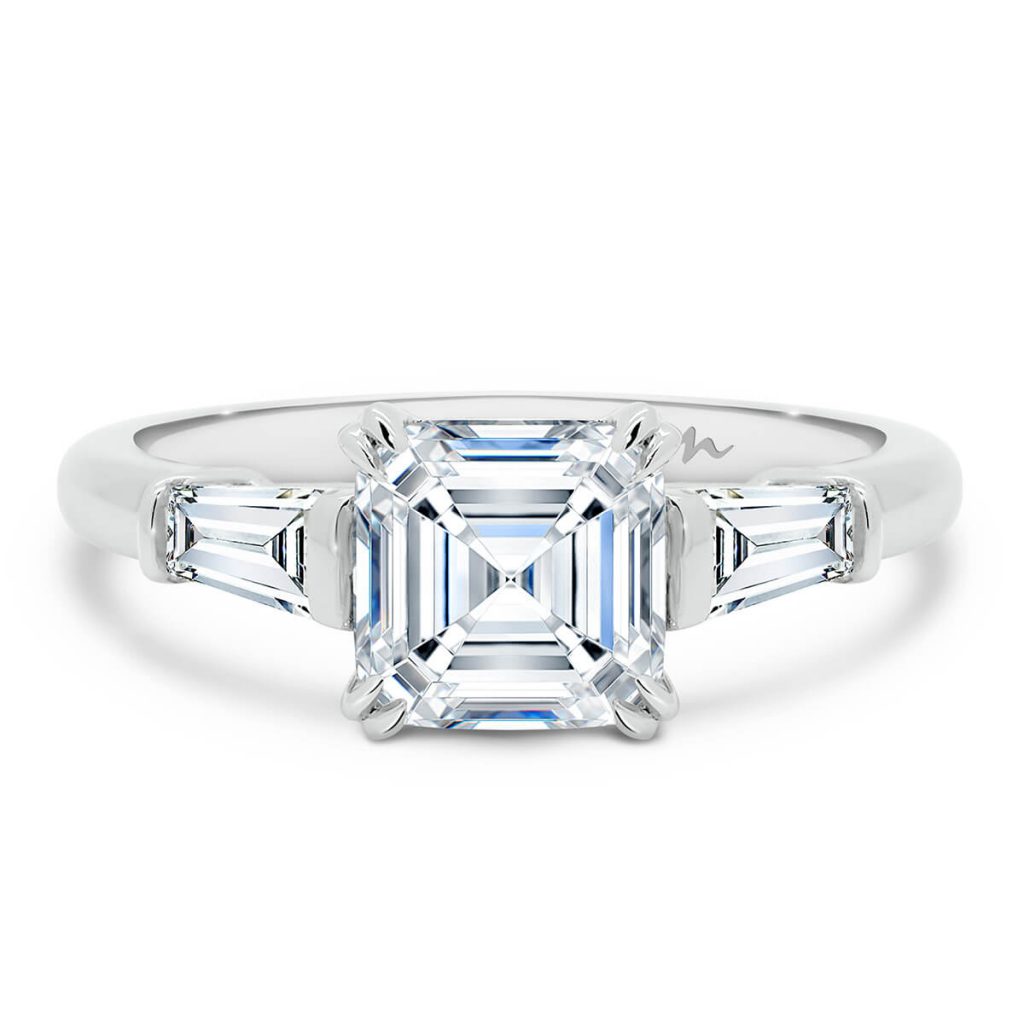 Margerie Earrings 
When Pippa made her first publicized appearance during her sister's wedding, she was wearing an iconic pair of customised diamond drop earrings which she later on also wore on her own wedding day. Needless to say, drop earrings have become a staple in Pippa's stylebook so what would this list be without it? Channel your inner Pippa and flash exquisite jewellery like this pair of Margerie drop earrings! 
SUPERNOVA Moissanite Asscher Cut 
The Asscher cut possesses regal qualities and sophistication–standards that are synonymous to Pippa, and we think that it's quite befitting that her famous ring has this shape! What we love about this cut is that it's versatile enough for any jewellery item, be it a ring, a necklace or a pair of earrings. If you want a more vintage, artistic feel to your jewellery, you definitely need to get your hands on this cut. 
Feel free to customise your own jewellery with a SUPERNOVA Moissanite! Expect premium colourless Moissanite that have permanent brilliance, ethical origins and are durable for everyday wear! Chat with any of our experts now to weigh in on your customised jewellery options!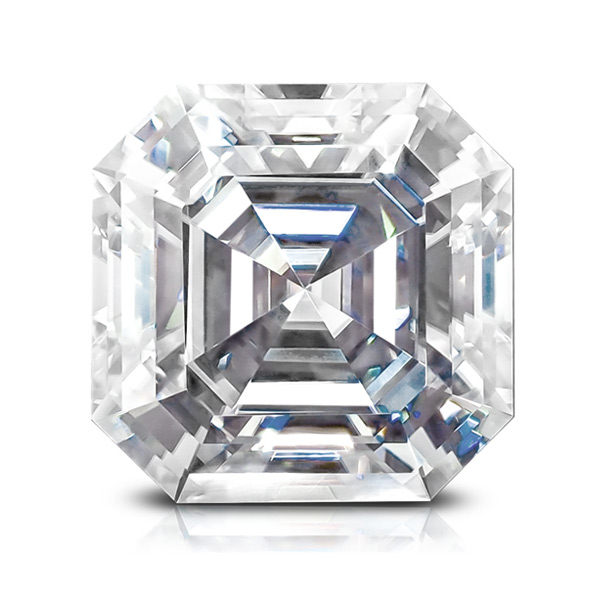 Which one's your favourite among the pieces listed?