The centre stone is the focal point of a ring. You could probably relate to this–there seems to be extra pressure in selecting the perfect stone. We're here to help you first understand the different shapes and cuts for engagement rings, their various meanings and how they can match up to your partner's style and personality.
Round Cut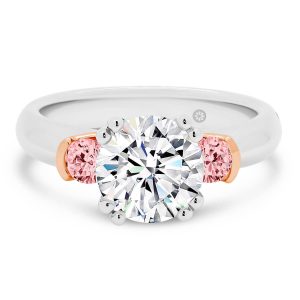 Round is one of the most popular shapes when it comes to centre stones as it displays the most brilliance due to its symmetry.  It is timeless and always in fashion. Round cut will always have fascinating scintillation and fire, and exudes a long-lasting sparkle. If you want to have a classic cut in your ring, the round cut is perfect to fulfill your style.
Princess Cut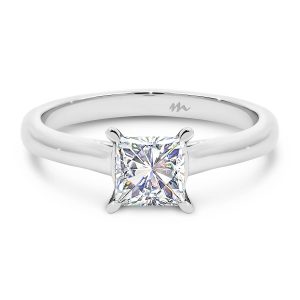 The princess cut is a square-formed shape with four oblique sides. It is certainly the epitome of modern beauty. If you are looking for a contemporary style, the princess cut offers remarkable geometric and angular features, manifesting incredible sparkle especially when it hits the light.
Cushion Cut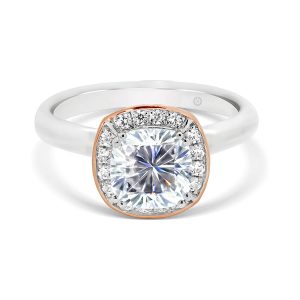 Cushion cut offers both delicate and feminine attributes, ideal for vintage-inspired settings with a soft look and a lovely sparkle. If you want to have modest and ladylike features on the ring, the cushion cut is what you are longing for to complete your shape-searching story.
Oval Cut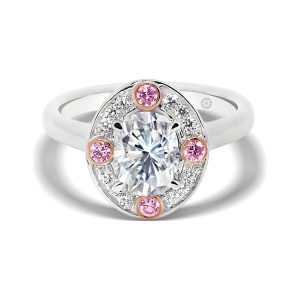 Oval cuts sprinkle beauty and sparkle in all the right places and in recent times, have become one of the most preferred choices for an engagement ring centre stone. It's a cut that stays on track of fashion, highlighting its exquisite aesthetic. It's also easy to like it for its ability to help fingers look longer and more slender, allowing a larger stone to sit beautifully on the hand..
Pear Cut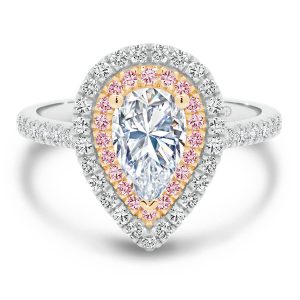 The pear cut is formed like a tear, making for a pointy end. Similar to the oval cut, pear cuts also make fingers look long and slender because of the elongated shape. This cut is actually considered a favourite among the more adventurous ones who want something unique. With your confidence and unique style, the pear cut could be for you.
Radiant Cut
The radiant cut provides elegant brilliance in an elongated octagon shape with a rectangular form, accentuating an irresistible sparkle. This cut matches an adventurous personality as it displays a tougher look and form. For striking radiance and fire in your centre stone, the radiant cut can be your top contender.
Emerald Cut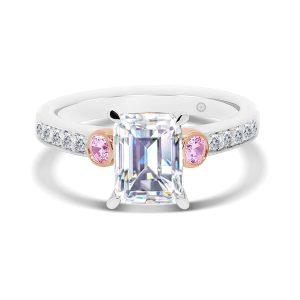 Stunning is an understatement for the emerald cut as it radiates an astonishing sparkle that does not hold back. With its step faceting, only the best quality jewels look good in an Emerald cut and when the quality is high, the Emerald cut is amazing.  It brings style and elegance to a maximum. No wonder fashionistas can't get enough of this one!
Wait, there's more to consider!
Now that the stone and setting are behind you, you must now move on to the other factors to consider for your ring. Would you want a standard setting? Or are you up for having one that's customised? Higher quality stones generally have settings customized to fit their specific needs. This ensures that every single aspect of the stone is highlighted and that nothing is overlooked or hidden. Also, if you opt for a ring that has many smaller stones on the band, the metal will be placed in such a way that the stones are evenly distributed for that maximum shine. 
The best way to go the customised ring route is to have a very detailed discussion with an expert. We understand that with the current situation, it isn't as easy to go out and find a jeweller. The good news is that Moi Moi Fine Jewellery's Sydney store remains open for your pre-booked schedules. And if you're not comfortable about going out, take advantage of our online services, where you can do a video call or real-time chat with any of our experts. Yes, we make it possible to get you a ring without you having to leave the house! Check out our booking page now!