Discover the Modern, Fine Engagement Ring Designs in
Moi Moi's Modern Bridal Collection
At Moi Moi we love helping our customers design their jewellery, and are constantly evolving our own designs and creating new collections based on current and future design trends to give you more choices.
The best part is when we are told by customers purchasing in-store and online that they are delighted with the number of options and beautiful designs available to choose from. It brings us so much pride and joy as we love seeing customers find an engagement ring that they truly love.
Today, we launch our new collection – the Modern Bridal Collection. Our team has been looking closely at what's trending, that is fine designs, minimal but modern, that really showcase the centre stone, all at affordable prices. Modern, Refined, Bridal. This is the first collection where you have your choice of stones: SUPERNOVA Moissanite or Lab-Grown diamonds, depending on your preference.
Some Highlights of the Modern Bridal Collection
Fine designs and modern looking
The first collection available in your choice of stones – Moissanite or Lab-grown diamonds
Finest materials for ring setting – 18K Gold or Platinum
Rings that are crafted to last at great prices.
Rosewood
Designed to showcase the brilliance of the beautiful centre stone, the Rosewood rings range has the martini centre stone setting that's on top of the band. The design highlight is by achieving a great balance accentuating the centre stone without having the setting that is too high for everyday wear.
The Rosewood rings include a half band of accent stones that are prong set on finer bands. You can choose to have them set with either SUPERNOVA Moissanite or lab-grown diamonds. The Rosewood range is available in different centre stone shapes and sizes, including the elongated Emerald cut, Oval cut and the classic Round Brilliant.
Aspley looks like the Rosewood Round Brilliant design at first, however on closer inspection there are some subtle differences. The Aspley ring has a cathedral setting where the band connects to the centre stone. The graduating half band of delicate accent stones works to accentuate the beautiful centre piece. This design is both elegant and quintessential.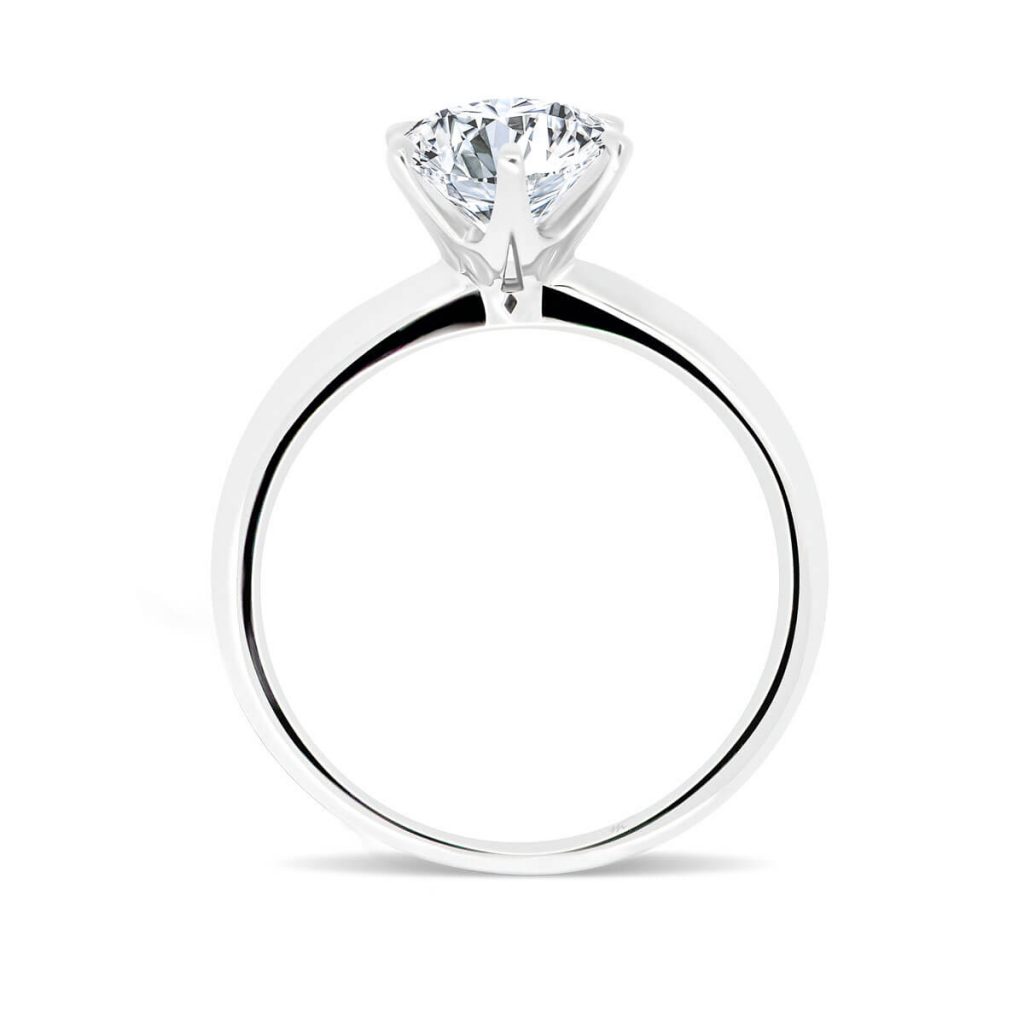 Solitaire ring designs are timeless and one of the most requested designs when it comes to engagement rings. Yet, single-stone ring designs don't have to be boring – there are many details that change the overall look of the ring. The new solitaire Annerley Ring has a 6-claw setting on a thin and dainty band. Topped with the knife-edge polished profile on the band, the timeless piece has a modern take of the classic look – one of the most-requested styles in store.
On top of a knife-edge band, the Milton ring design features a delicate 6 prong royal crown setting on a fine tapered band. The design accentuates the brilliance of the centre stone and continues seamlessly onto a refined tapered band.
Interested to find out more? Tune in to our Instagram Live session this evening @7pm AEDT where our Jewellery lover Leah chats with Moi Moi Founder Lauren to be first to see the new Modern Bridal Collection up close and answer any questions you might have about our unique jwels and the inspiration behind the designs.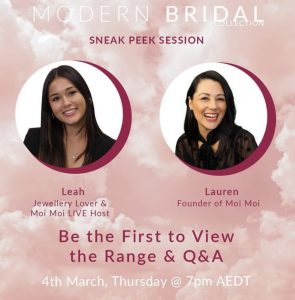 This blog post is Part I to celebrate the launch of Modern Bridal Collection – fine designs and modern-looking. Stay tuned for Part II for best centre stone choices!