Right now some parts of Australia are in lockdown… again, ugh!  It can feel like groundhog day: boring, stressful and dull. But we're here for you! With Moi Moi's home-try-on jewellery delivery service, you can have beautiful pieces delivered straight to your door and try them on in the comfort of your own home. The perfect way to brighten up your day!
It's so easy to get started with our Home Try-On experience. All you need to do is simply choose up to three of your favourite ring designs from our website and we'll ship them straight to you. We simply require a secure deposit that is 100% refundable and all obligation free! You can try them on and see how they look and feel on your hand, all without leaving home.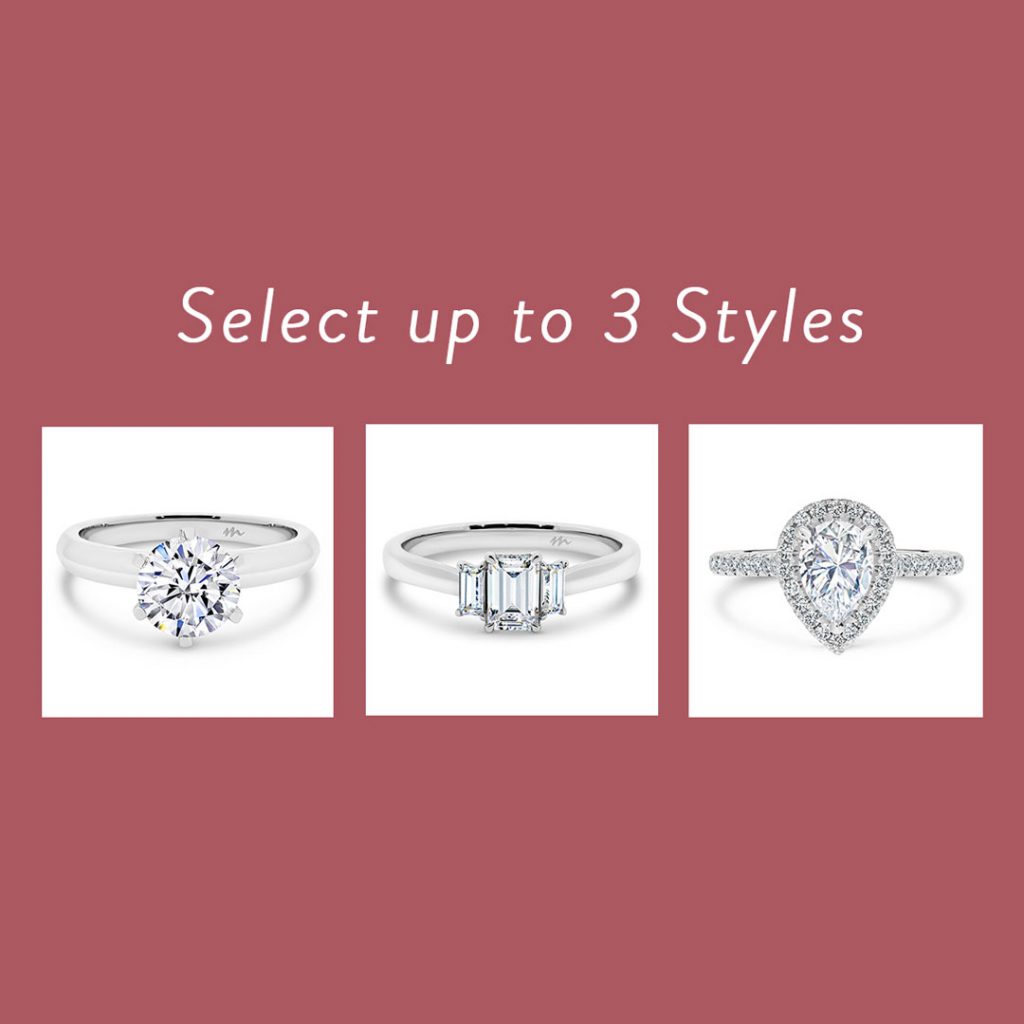 Some of our clients use this service to try on their favourite styles and see how they look on their own hand, some will try different style wedding bands and see how it matches their engagement ring, some will even get loose stones sent out to see which size they will choose to design their very own custom made ring.
If you have any questions and want to talk to someone, we are still working 7 days during lockdown and can set up a video call or virtual consultation with one of our expert sales consultants. We can help answer any questions or maybe you would like to discuss customising a ring or design a full custom made ring with us.  We can do all of this face-to-face virtually on a video call, or by email, phone or text. Then simply return them for free in the reply paid envelope, and there is no obligation. How easy and fun is that! 

Our Home try-on service can really help you to keep shining while we get through this challenging time. 
Get your Jewellery delivery service started now https://www.moimoi.com.au/home-try-on/